What is one thing people should know about you?:
Don't let the beard fool you…I'm really not that manly or that cool. If I was as cool as my beard holy shit…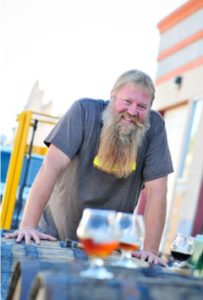 What are your favorite mantras?
My #1 – 'Toil to Reap'
#2 – 'Do it right the first time or you'll do it again'
#3 – 'There's always time for a game of darts.' Make the time to do the things that are important to you…
Last song you caught yourself singing along to?
I'm Yours/ Over the Rainbow by Straight No Chaser. Acapella mash-up that is the best version of I'm Yours I've ever heard.
Why the Summit Endurance Academy for coaching?
You.
What are three things you always pack on any trip?
Shorts. They're all I wear.
Pit Stick. Nobody wants a smelly big guy.
A brush for the beard. Bed-beard is a true struggle.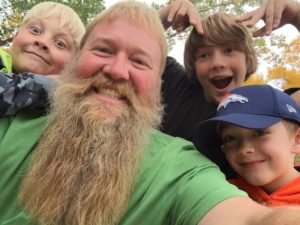 Favorite superhero?
Scooby Doo baby! What a team…
Are you more of a hunter or a gatherer?
I was raised in Wyoming and I've done my fair share of hunting but I've definitely shifted to gatherer as life goes by.
Name three weakness/guilty pleasures?
Unfortunately my knees are my biggest weakness…
Mt Dew was my biggest weakness but I haven't had one since I started this journey
I don't consider beer a weakness, but if I had stopped drinking I'd probably be down another 10-15. I'm just more realistic than that…
What inspires you?
Man is this list long. This place and these people. You've followed Daily Fordo Love. So much inspires me in this place.
What do you do to relax?
Hitting the hot tub with my Unicorn and Rainbows tea mug and some meditation.
What is your spirit animal?
I've yet to take that journey. Pretty sure it'll happen fairly soon being surrounded by the people that I am.
What are your nutrition principles?
Until I started this journey I didn't really have any. Now I stay away from processed foods as much as possible. I also stay away from eating late in the day.
Who is your hero?
I'm surrounded by them daily. It's the people that live life to the fullest and the bestest. And everywhere I look up here I see that. Surrounded by beauty and grace.
If you had the chance to talk to your hero this instant, what would you ask him/her?
How's your day? Share it with me.
What question should I have asked?
I'll keep this on my mind and give feedback.